Traffic Information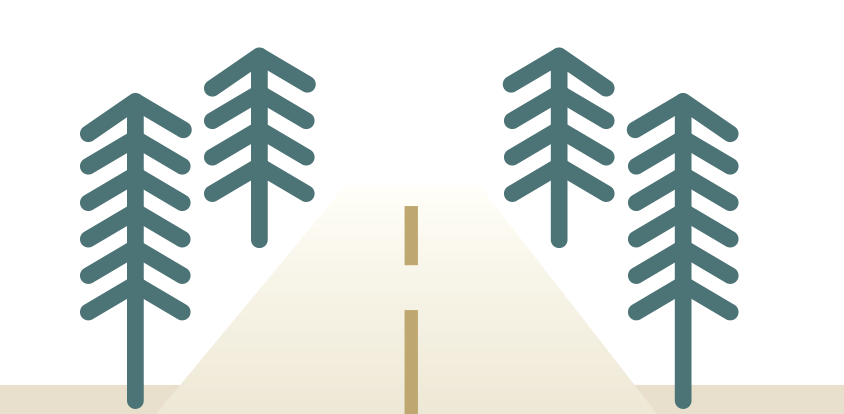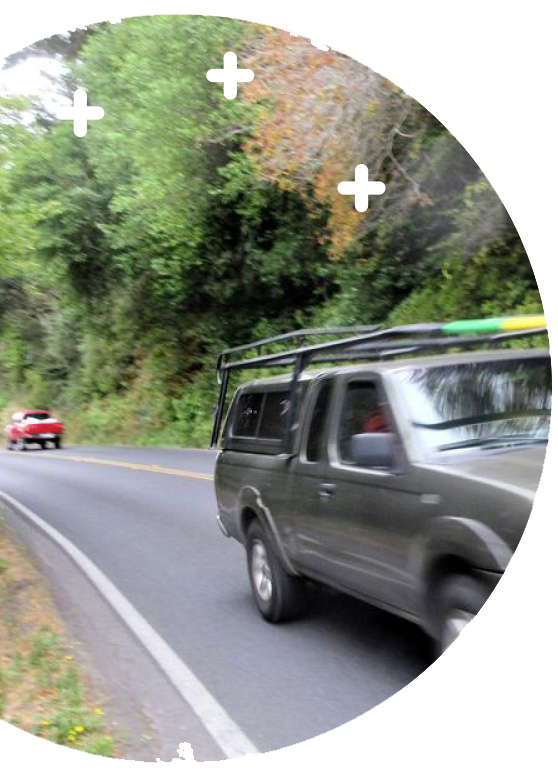 Current Updates
Sidewalk closure: Starting on Monday, October 19, 2020, the sidewalk between Laurel Grove and Wolfe Grade will be closed for construction. The map below illustrates where the closure will take place, and the recommended routes to Bacich Elementary School that avoid the closure.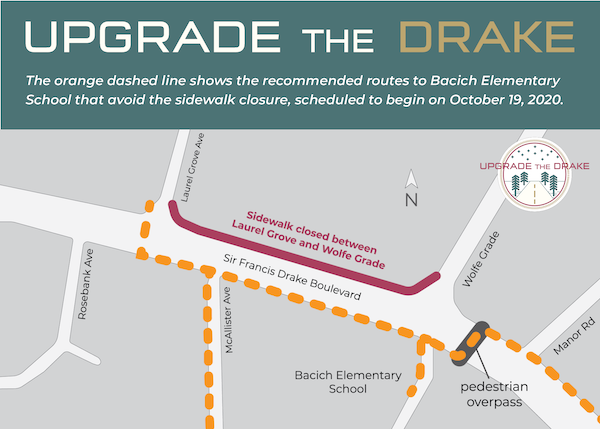 New construction hours: Please be aware that some work hours for the Upgrade The Drake project have shifted to accommodate an increase in traffic.

With schools beginning to reopen for in-person classes there has been an influx in traffic during commute hours. In order to avoid causing delays for

school goers and commuter traffic, the construction crews will be doing some selective tasks such as carpentry earlier in the morning, Monday

through Friday. This work may begin as early as 5:00AM. Work involving heavy equipment will typical continue from the hours of 7:00 AM to 5:00 PM.


Week of October 12: Sidewalk demolition and grading from Wolfe Grade to Laurel Grove; Concrete demolition and grading at the Wolfe Grade bus stop;

Concrete curb work from La Cuesta to Eliseo Drive in eastbound lanes; Water line work at Manor Road; Signal system work from Eliseo Drive to Wolfe

Grade; Communication box installation from Manor Road to College Avenue.


Crews will adhere to social distancing and other COVID-19 procedures as mandated by County protocol .
Current Activities Map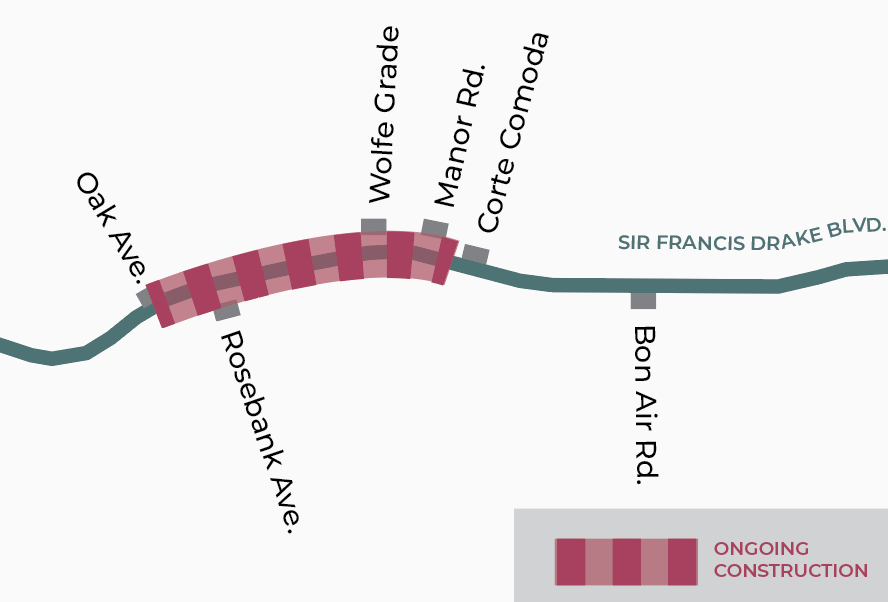 Anticipated Traffic Impacts
There will be no full closures of Sir Francis Drake Boulevard during construction. However, the construction team anticipates partial lane closures and traffic delays throughout the process.
The County thanks the community for their understanding, and suggests travelers plan their trips through the project area ahead of time.